Building your Business Website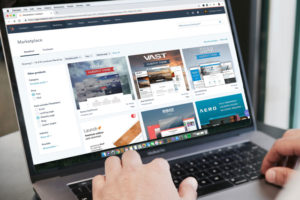 Why your business needs a website
There are many reasons to build a website for your business. This can be to boost your sales, to reach a larger customer base or just to make people aware that you are out there. The reason why you want your website can dictate the type of site that you build. If you are selling a service as tiler you probably would want to show glossy photos of your previous work and have your customers recommending you. While if you have a service based business, your website will give a breakdown of all the services you offer as well as recommendations.
Types of Business website
Business websites can be a single page that show your contact details and a brief description of what you do. They can be hundreds of pages containing thousands of products like Amazon or eBay. Mostly they consist of a landing page, this is your home page. If it does not grab your customers attention they will quickly move to another site. Next there will be an about us page that describes who you are and what you are trying to achieve in business. Then there will be your products or services page that list the full details of what you are offering. Lastly will be your payments page where your customer can securely make a payment.
Design of your business website
You do not need to reinvent the wheel, there are lots of business websites already. Do your research and google the ones in your business area. Print out the pages of the sites that reflect closest to what you would like on yours. Look at the questions they have answered and how they reassure you that your investment in them is secure. Ultimately if you decide to hire someone to build your website or build it yourself, You will need to answer these very questions.
Your Business Home Page
Lets start with the most important page. Your landing or home page, this where you will make your first impression to your customer. All your customers questions should be answered on this page without the need to look at any other page on your site. These questions are, who are you?, What are you offering? and What is it going to Cost?.

Best practices for your business website
Your business website like magazines or Curriculum Vitae's will go through different fashions or styles. This is another reason to continually check your competition to see what is the current trend for them. Sometimes changing your style may effect the content and ranking of your site.
Website content
Once you have all the business questions answered and written down. You will need to think about the way it is worded, not just that it's spellchecked. Your message needs to be clear for your customer, also suitable for search engines to find it easily. There are many services available that will fix your content to match what a search engine will like. This is called SEO search engine optimization.
Search engine optimization
Search engine optimization may sound difficult but it's something that can be learned. Put simply, SEO is keeping your subject matter relevant to your headings. Start your main heading H1 with main subject. Then topic's within that subject get heading H2 and subheadings of that get H3. Keep your sentences short. Try to start each sentence with a different word. Finally, Write your sentences for your customer. Try not to use the word 'the' when you can substitute it with 'your'. 'Your' business sounds better than 'the' business and makes it more personal.  The good news is there is help. If you are building your website on WordPress there are  plugins. Yoast will highlight any issues and you can just change these as you write. If you would like this done for you. You can contract a website developer on Upwork or Fiver.

Keeping your business website fast
Most of your customers will hopefully find your website while browsing on their mobile phone. It is estimated that over 50 percent of traffic to websites come through this method. Then if your customer wants to read more about your offers they will do it later on their home computer. So it very important to have your website compatible for mobile phone use. If you customer finds your site very slow to load, they move on to their next link. This is called having a high bounce rate.
Photos and video
When you start to develop your website you will most likely want a lot of nice glossy photos. This will make your business website nicer to look at and avoid the dreaded wall of text. Remember if your website loads on your customers browser slow they may leave for another site. Each photo that you have has to be rendered and may slow down the appearance of your site. Photos and video are the two of the most common causes of slow sites. Choose smaller size photos if you can and make sure they are optimized. There are plugins to optimize your photos in WordPress.
Content Delivery Network
Content Delivery Network may sound complicated but its not. Your website will be hosted by a computer. This computers speed and access to the internet can be the cause of a slow loading websites. Cloud flare offer a CDN service for free and it will dramatically increase your website loading time.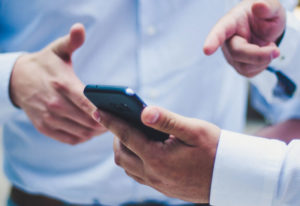 Keeping your business website popular
Keeping your website up to date, current and relevant to new trends or changing public opinions. This is important not only make a connection with your customer but search engines also check when was the last update of your content to promote the ranking of your site. If you update the content of your site you can also display this content for social media.
Social Media
Social media accounts like Facebook and Twitter should be linked to your website. Create a Facebook page for your business and a Twitter account. If  you should link your social media accounts to your website and vice versa. This will bring you more traffic to your website and rate your site better with search engines.
Business Directories
The more links that are pointing towards your website the better. They tell search engines that your site is well established. Therefore they rate it higher and put it further up their listings. Most business directories are free and you can list your new website's address with them. Give your business a short description and your done.
Backlinks
Backlinks are links to your website from other websites. Some business share links to services or products that they don't provide. This cooperating system will help rank your site higher with search engines. They are also more highly rated than any other type of links to your site.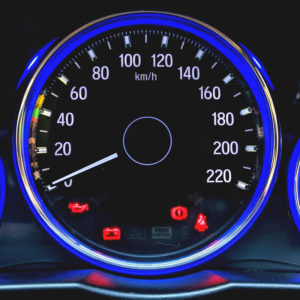 Check the performance of your business website
When your website is complete it a good idea to check its performance. 'Nibbler' by 'Silk tide' will produce a report of your website for free. Your report will show you an overall result of performance by scoring it from one to ten. Breaking it down further for you on marketing, popularity and customer experience. GT Metric is another website the will rate your sites speed for free.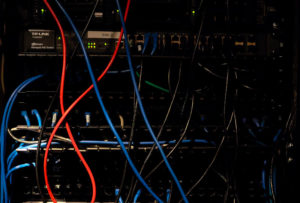 Domain names and Hosting
Domain names and hosting are two annual costs for your website. Its worth your while making sure that you have got the best value for your money.
Domain names
Your domain name is a friendly name to make it easy for your customer to find your website. Instead of looking up a computer address like '2.16.1.114', it coverts it to 'yourbusinesss.com'.  Top Level Domains are the addresses you might be familiar with like '.ie or co.uk'. Not all companies that issue domains can give these addresses to you. Only some companies approved by the government  sell them. You will have to send proof that you are resident in Ireland to the CRO for top level domains. All other domain names can easily be bought. 'Name cheap' are one of the cheapest you can get. You should move your domain from them after the first year. They will increase their charges each year. If you move your domain name to 'Cloud flare' they guarantee to keep the same price.
Hosting
Your Business website files have to be stored on an always on computer. The charge for this service varies from €30 to €100 per year. Be aware that some of the cheaper companies use a 'Bait and Switch' policy. They will make your website under perform and ask your to move to a more expensive hosting contract. If you are technically minded you can host your own website. Companies like 'Digital Ocean' or 'Vultr' allow you create your own virtual machine. Prices vary on the size of computer you create but one for €80 per year will easily host many websites.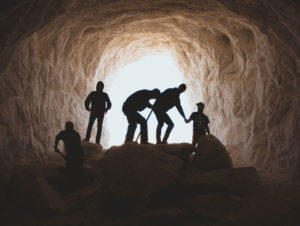 Beware of the gold diggers
When you start on your business venture there will be a lot to learn. Sometimes grasping your business concepts and accounts is enough. When you lack a lot of time to concentrate on the small details like websites. The first thing you might want to do is pass your website on to a developer. Just be aware most people didn't get rich digging for gold, but the ones selling the shovels did. You need to be keeping an eye on developers telling you that more work is needed. Maybe they will tell you that your existing site needs to be built again but its your money.
Hiring services
There are lots of sites to help you contract someone to develop your website. Someone to evaluate your site, or help with your SEO. You can sign up to Upwork, E-lance or Fiver. Look through the developers profiles and decide who you would like to hire. You can also post what you would like done and developers will bid for the contract. Make your payment for the job only when you are satisfied with it.