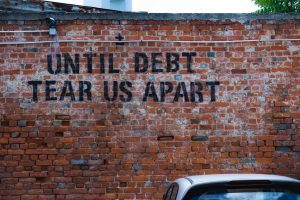 Debt recovery
Sometimes in business you will not receive payment after sending your invoice. The best remedy for this therefore is to put in place your own systems limiting the times this happens.
Limiting your debts
Get paid before the job is started.
Ask for payment in installments as each section of your work is finished.
Send a Pro-forma invoice if required before the job is started.
Invoice promptly when the work is completed.
Stay on top of who owes you money.
Withhold from providing any future services or products till payment is received.
Send a reminder invoice if no money is received within 30 days.
Forward a statement of accounts noting the money due.
Send a letter outlining the work done, how much is owed and a payment time frame. For instance pay within 7 days or legal proceeding will begin.
---
Begin legal proceedings
When you can not settled this matter in any other way. You have the option of making a claim for the amount owed in the District Court. This may result with no eventual need for a court hearing.
Statute of limitations
There are time limits for most types of legal action. The time limit for taking action is six years.
Late payment interest
A claim to recover a debt can include interest. The relevant payment date is defined as 30 days from the receipt of the invoice. Late payment interest payable under the EU regulations is the sum of the European Central Bank rate. This is plus 8%.
---
Small claims registrar
The first place small businesses take claims is usually the small claims court. This is called the small claims registrar and located in the district court. Any claims can be made up to €2,000. It's aims to provide a fast and inexpensive way for businesses to resolve disputes. Application form.
District cout
The District Court deal with claims for any amount up to €15,000. Application form.
Circuit court
The Circuit Court process claims for any amounts from €15,000 up to a maximum of €75,000.
High court
The High Court deal with claims over €75,000.
---
Possible outcomes results from legal proceedings
This could result with the debtor's name being published with the amount owed in trade gazettes. This could affect a debtor's credit rating. There is also the possibility that a Sheriff can be appointed. This is called 'Execution by Sheriff'. They can seize goods from the debtor and sell them to raise money to satisfy the debt.
---
Debt recovery agencies
Companies that specialise in debt recovery can recover a debt on your behalf. They will charge you a fee or take a percentage of the money they recover. They may also take over the debt.
---
Debt write off
Some businesses can write off a percentage of their debt, once the percentage is low and not likely to happen again.